The Academy
Its history
Speaking of its history warrants a mention of its founder, the maestro Manolo Marín, who has had since 1970, up to three schools in the same street, Rodrigo de Triana. It is also where his house is located and where his life and profession have unfolded. The street has come to be known as 'Manolo Marín's street'. His renown and prestige grew, till in 1980, it was at number 30 of this same street that his academy was founded. Manolo Marín has been the maestro of many dancers who are currently very well-known. He is a model or epitome of teachers because his trends and philosophy have marked the dance of great artists.
From the Maestro to Betanzos
Among his pupils, it was to Manuel Betanzos whom Manolo Marín would, years later in 2003, decide to propose to carry on his academy. Delighted, Manuel Betanzos did not have to think twice about upholding the important legacy his maestro left, furthering the same noble aim to develop artists and instill a philosophy of genuine work.
What is the academy like?
Manuel Betanzos retains the genesis of the school, though he has gradually transformed it with his own personal touch. The facilities are excellent and perfectly conditioned to welcome everyone to stay: separate changing rooms for men and for women, three magnificent studios for classes and/or rehearsals, bathrooms, a drinking fountain, a bright patio that is sure to charm you, corners to inspire you with peace, a friendly ambience with great energy and of course, personalised attention from the office staff and the team of teachers.
Three studios, three names
Manuel Betanzos wanted to designate each studio with the names of three great personalities who have marked special moments in his life. The large studio bears the name of singer Miguel Poveda, the first to launch it. The other two studios are dedicated to guitarist Jesús Torres who accompanied Manuel Betanzos in his beginnings and dancer Rafaela Carrasco, companion in career and artistic growth. This makes up the trilogy esential to flamenco – song, guitar and dance.
Why is the ambience in the academy so popular?
One can say that in the academy, fellowship is key, one works as a team and the ambience is friendly in class as well as in the corridors and changing rooms – meeting places where solidarity and ideas exchange are not lacking and where friendships can form quickly.
Who can you find in the academy?
In Manuel Betanzos Flamenco Academy, you can find great personalities, famous first-grade teachers who come to visit, support and encourage the teachers and students, take courses or simply to see the work that is being materialised. We have an autograph book where visiting artists leave their impressions and photos accompanied by warm words.
Secretariat and direction of the academy
Sachiko and Paloma would be happy to assist you and inform you about all the courses our Academy offers.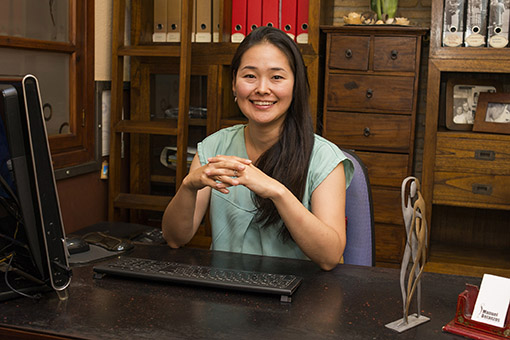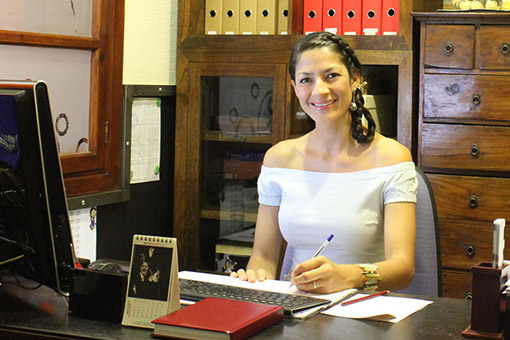 Our team will provide you our best service to make you feel at home.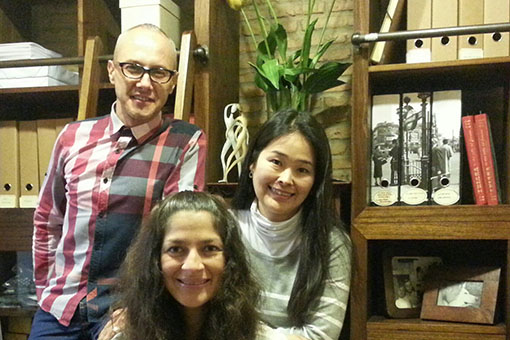 Manuel Betanzos directs the Academy with the aim for students to learn and deepen their understanding of flamenco dance and culture.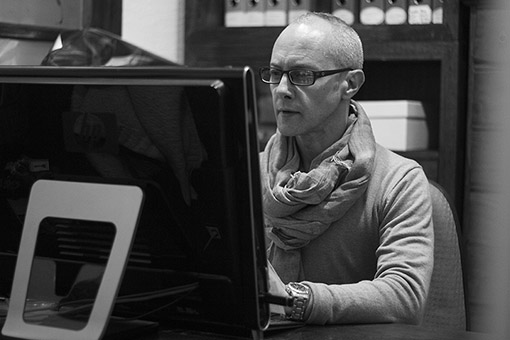 Flamenco Academy in Seville
Manuel Betanzos Flamenco Academy is located in Seville, on the west bank of the River Guadalquivir, in the quarter of Triana, well-known for its bullfighters, Flamenco singers and dancers.
The Academy, founded by the great dancer, teacher and choreographer Manolo Marín, is now directed by Manuel Betanzos who, with his philosophy of genuine work, offers students the opportunity to learn the art of Flamenco with renowned artists, working on the basis of discipline and commitment.
We offer different Flamenco courses: Professionals, Beginners and Sevillanas, as well as courses for children and organised groups. Each course is divided into these levels: Beginners, Intermediate and Advanced – with a methodology based on coordination, technique and choreography. The lessons are accompanied by live guitar and singing. Lessons for organised groups are assessed and tailored to meet the students' requirements. We also offer guitar lessons to hone skills for Flamenco dance accompaniment. Our lessons are full of energy, culminating in work and motivation.
Follow us on social media to receive our updates on guest teachers, events and workshops. Visit our photo and video gallery to see our facilities and the way we work.
Our opening times are: Monday to Friday, 9:30 am – 1:30 pm & 4:30 pm – 8:30 pm. Our address is: C/ Rodrigo de Triana 30, 41010 Seville, Spain.
Sign up on our website to receive tailored information via our newsletter.