Manuel Betanzos
The 'Olympics Coach of Flamenco', Beacon of Light, Fire that forges the metal – Manuel is Master of the key, opening the doors to your learning. That is how students have come to know him. Director of the prestigious academy bearing his name, the Academia de Manuel Betanzos, he continues the lineage of great artists and teachers today, taking over the reins of the academy from Manolo Marín. Here, Flamenco of very high calibre is taught with artistry and wisdom drawn from its cradle source, and the art is a living, creative force in the pulse of the Academy's day.
Manuel's full dedication to teaching has built a strong foundation bearing the legacy of his hallmark teaching: remarkable talent, a constancy of style, charisma and irresistible energy backed by professional discipline and trustworthiness. As a testament to his teaching, Manuel is invited yearly to teach at the prestigious Festival de Jerez. It is a festival featuring Spain's most recognised and acclaimed Maestros, drawing students and professionals worldwide to study from the very best. He is also highly sought-after worldwide for his workshops, including Asia-Pacific, Europe and North America.
"Many teach but few are able to tell you exactly what you need to hear. He teaches you to be bold, to be individual, to be expressive, to confront your fears, to step out of your comfort zone, and to breakdown stereotypes", "His philosophy is to explore artistry, your essence, your truth, beyond mere steps and technique" – these are words shared by students whose lives he has touched.
MANUEL BETANZOS' SCHEDULE
August 2018
Summer vacation
September 2018
Low level 10:00-10:55  Alegrías
Medium level 11:00-11:55   Falsetas with rhythm of 12
High level 12:00-12:55  Siguirilla
From 3 to 7
High-medium level 17:00-17:55  Falsetas with rhythm of 12
Low level 18:00-18:55   Alegrías
October 2018
From 8 to 11
In the morning
Low level 10:00-10:55 Pataítas por tango
Medium level 11:00-11:55 Zorongo to the rhythm of bulería por Solea
High level 12:00-12:55 Petenera with manton
From 8 to 11
In the afternoon
Medium level 17:00-17:55 Zorongo por tango
Low level 18:00-18:55 Bulerías de Cádiz
November 2018
From 12 to 23
Low level 10:00-10:55 Caracoles with abanico
Technique 11:00-11:55
SCHEDULE FOR MANUEL BETANZOS' INTERNATIONAL WORKSHOPS
March 2019
FESTIVAL DE JEREZ
March 3-9
ZURICH
March 18-20  Information and reserve, contact: ELENA VICINI  elenavicini@hotmail.com
TORINO
March 23-26 Information and reserve, contact: MONICA  MORRA  info@arteyflamenco.it
FIRENZE
March 28-31  Information and reserve, contact: CLAUDIO JAVARONE  claudiojavarone@gmail.com
April 2019
KAZAN
April 8-13  Information y reserve, contact: Gulsina Galimulina. FLAMENCO en KAZAN  flamenco-tatar@mail.ru
May 2018
From 28th to 31st
In Kazan
Contact:
FLAMENCO en KAZAN
flamenco-tatar@mail.ru
June 2018
From 14th to 19th
In Taipei
Contact: Paco Lin
From 20th to 24th
In Singapore
Contact: Tania Goh
From 26th to July 1st
In Pekin
Contact: Vega Cui
July 2018
From 5th to 10th
In Hong Kong
Contact: Andrea Chan
From 12th to 16th
In Osaka
Contact: Aysa
http://www.aysa.co.jp/aysa_new/site/
From 18th to 22th
In Tokyo
Contact: Akiko Hamada
August 2018
Summber vacation
Videos of Manuel Betanzos, flamenco dancer
What was the professional making of this remarkable man?
Manuel trained with some of the greatest names of Flamenco, considering Jose Galván, Manolo Marín and Mario Maya as his teachers. At the tender age of 14, he was already a soloist in the most prestigious tablaos in Seville – La Trocha, Los Gallos and El Arenal, fertile grounds for a young artist's growth.
The adult Manuel went on to acquire a very wide range of experience through many significant roles: dancer of Spain's established company, the Compañía Mario Maya; performer with acclaimed artists of our times such as Manuela Carrasco, Eva la Yerbabuena, Javier Barón, Israel Galván and Isabel Bayón; soloist with the honour of reprising Mario Maya's signature dance role in the 'Homage to Mario Maya'; répetiteur for the Compañía Andaluza de Danza; guest choreographer for the Compañía Rafael Amargo and assistant director to Rafaela Carrasco's work La Punta y la Raíz, which awarded the prestigious 2013 Giraldillo award for Special Jury Prize.
Celebrated personalities have sought him out and the fun-loving Manuel is ever gung-ho for new experiences. He has collaborated on film projects with famous Japanese artists, Tsubasa Imai and Ren Osugi, and had the honour of actress Tomoko Yamaguchi in his classes. Oscar winner, Tim Yip, of Lee Ang's Crouching Tiger, Hidden Dragon fame, also made a short film which included Manuel dancing and teaching in the Academy.
Photos Of Manuel Betanzos, flamenco dancer
Manuel Betanzos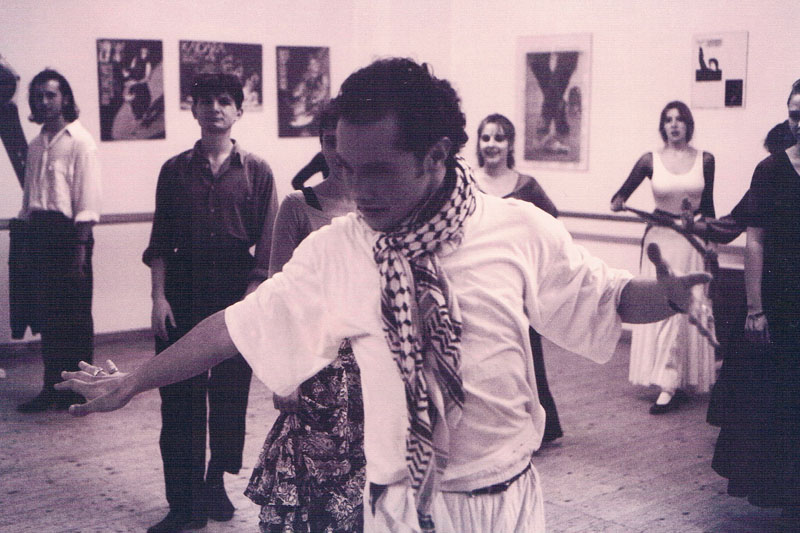 His beginnings
In class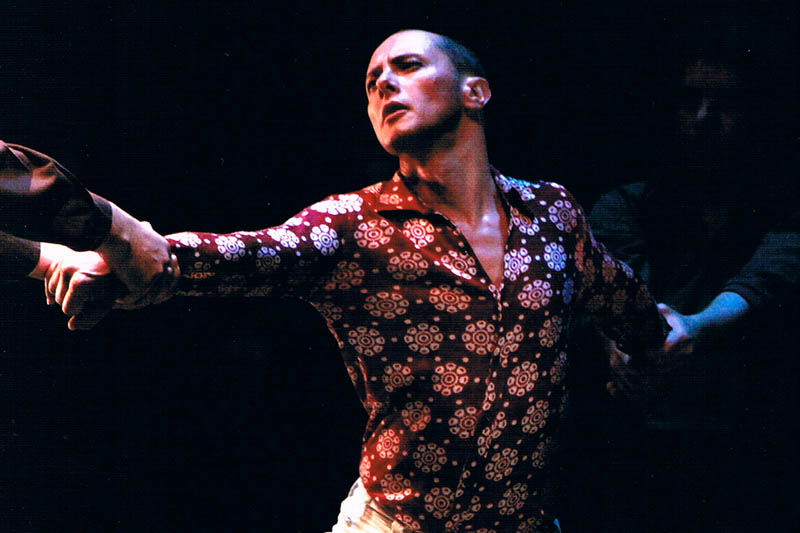 On Stage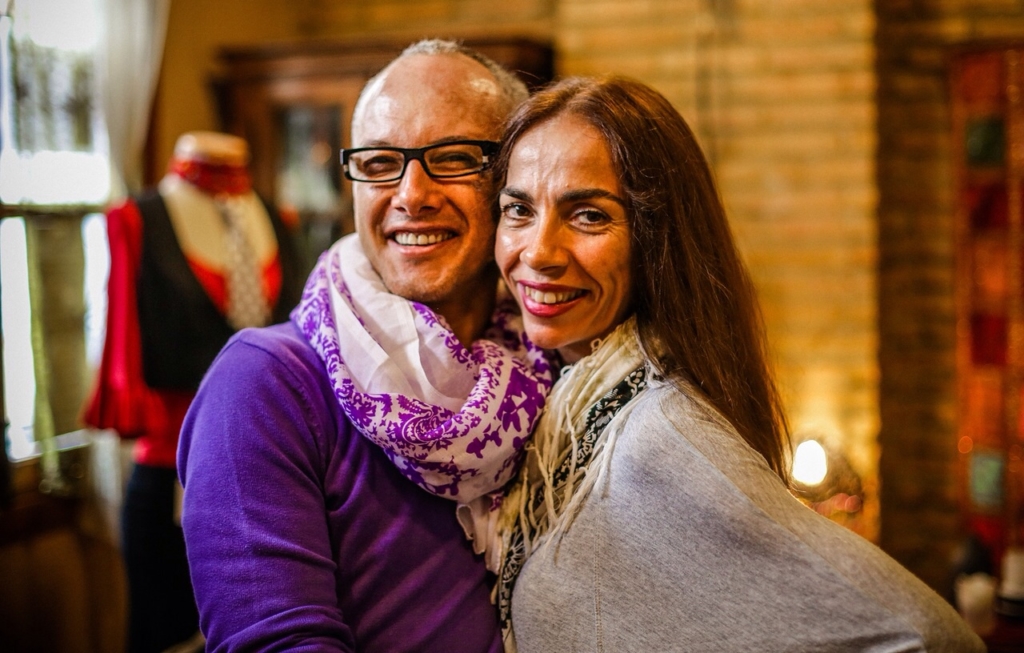 With friends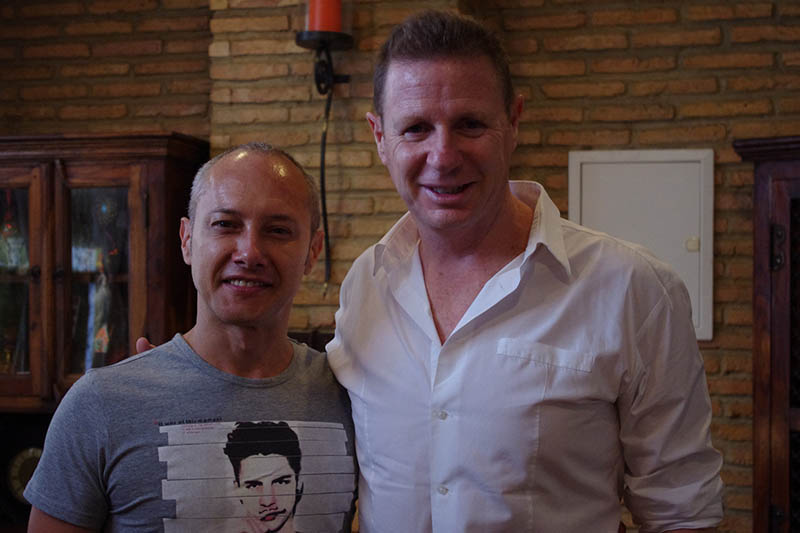 With celebrities